Miniature calendar by Tatsuya Tanaka
The miniature calendar by  Tatsuya Tanaka is a project started in 2011 and aiming to create everyday new universe inspired by pop culture. Impressed by the work of the artist mixing culture, food & pop culture, we wanted to have an eye on Tatsuya Tanaka to introduce him to you. Recreating his own imagery which is shared worldwide through mass pop culture.
I let you appreciate some of his work, and share credit, social network and more if you desire to have a deeper look on the artist's work.
San Goku, Magic cloud made by sweet potato.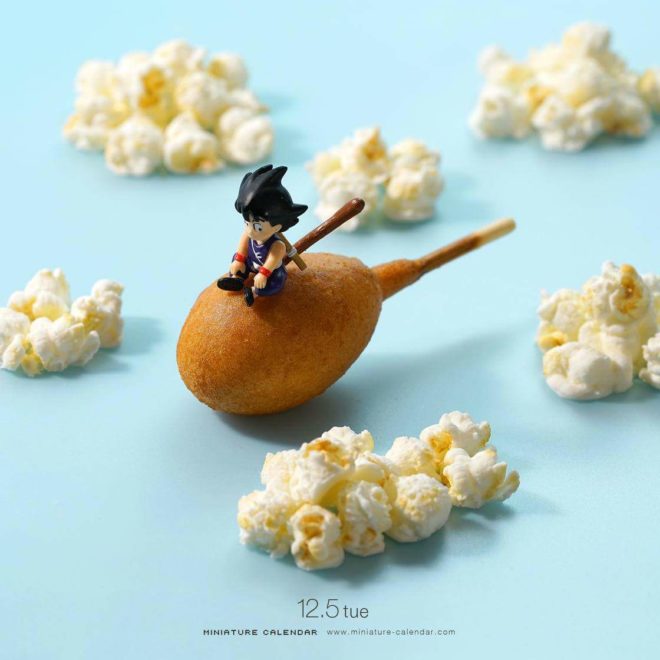 San Goku Versus Vegeta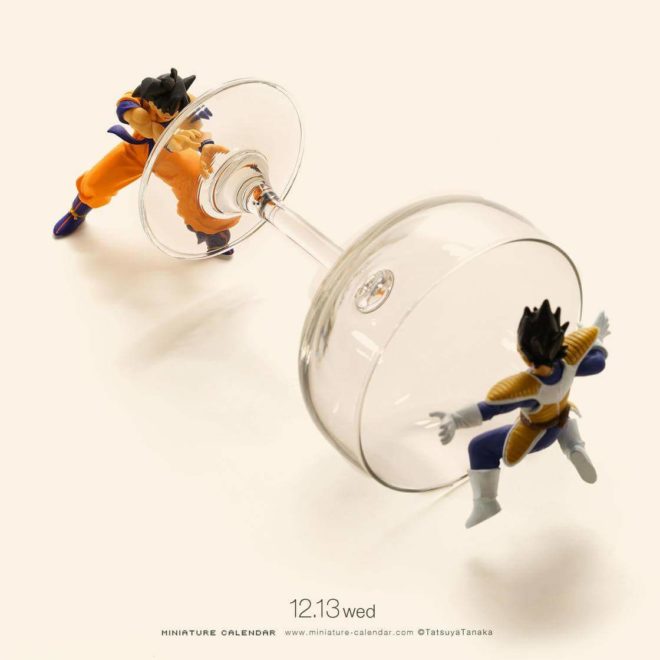 Samurai
Without  doubt my favourite one. A samuraï killing his french fries opponents laying down in ketchup. A perfect image to use for Heinze Japan ?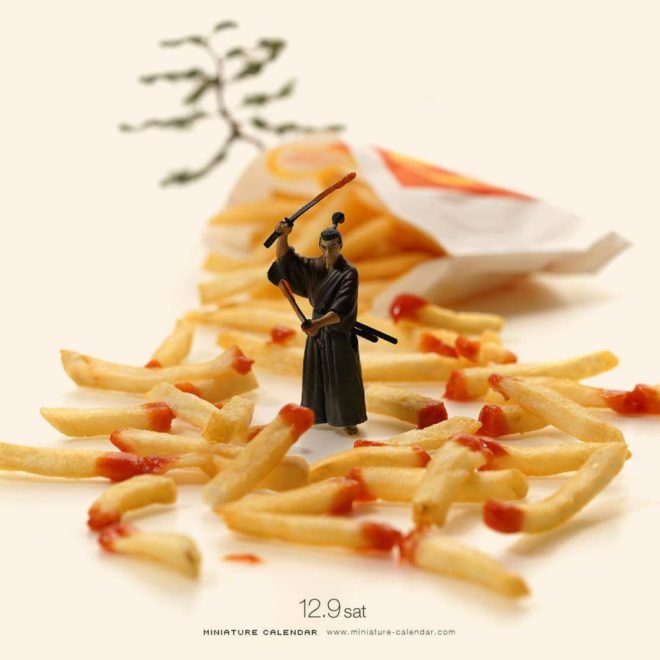 Who is Tatsuya Tanaka ?
A minimalist artist creating daily micro environment visible on his website Miniature Calendar et on his instagram account.
He published several books on the subject.
He is an art director and photograph based in Kagoshima, Japan.
He was born in 1982 in Kumamoto.
He started the serie "MINIATURE CALENDAR" in April 2011.
Angry Pikachu
To create electricity effect from one of the most emblematic Pokemon, from the Pocket Monster franchise, Pikachu, the artist use an everyday dishes in Japan, dried squid.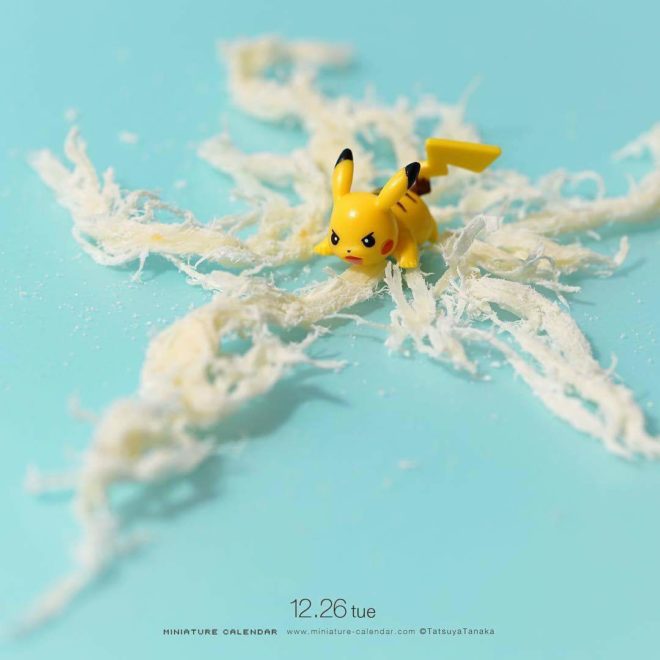 Attack on titans.
Inspired by the serie Attack on titans, the raising manga in Japan, he uses pea to recreate the outside the wall scenery and simply a small bowl filled with carrots in cube to give us the impression of the city. By using a character well designed, the scenery is easy for our eyes to be recognizable. If we already know the manga, or anime, our brain is able to recreate the perfect scenery as it appears in Attack on titans.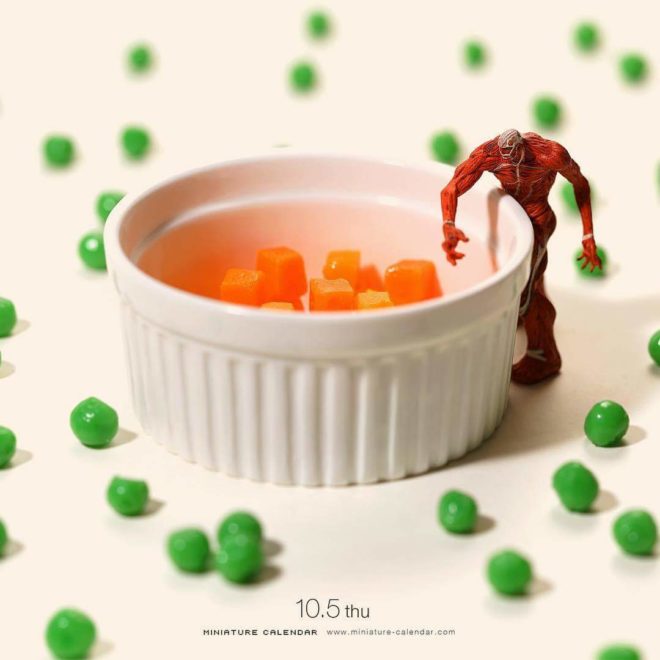 Godzilla.
Star Wars serie.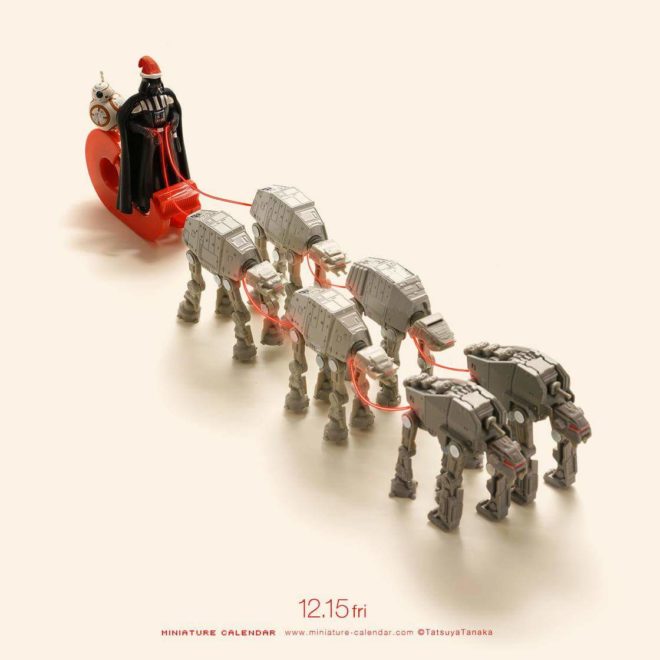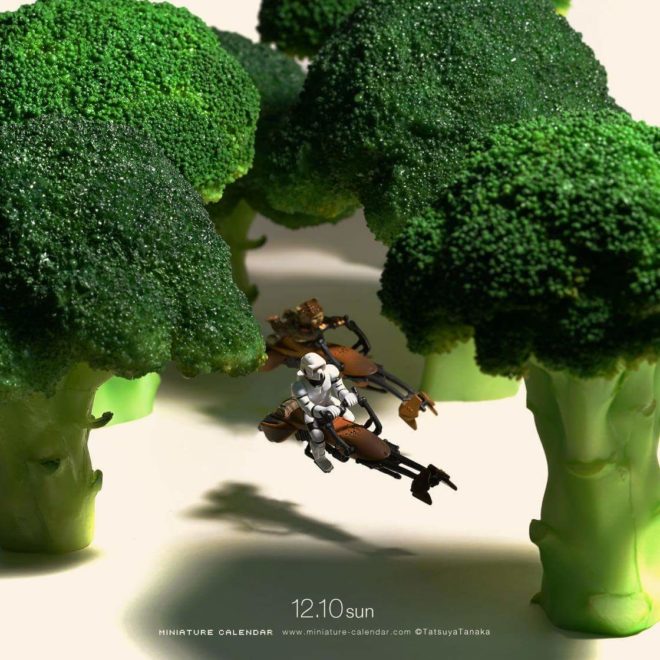 If you've been pleased by the article, you should definitely have a look on the website of the artist where thousands of creation appears & share your enlightenment with your friend by sharing our article !