10 Lolita brands from Japan that you should know
It exists a multitude of lolita brands in Japan. The trends was born there in the late 70's when brands such as Pink House, Milk, and Angelic Pretty started to sell fashion. It gains in popularity in the 90's with famous bands wearing the dress. Mana sama, and the brand "Moi-même-moitié" is one of the most famous person spreading the style inspired by pre-revolutionnary french aristocratic dresscode.
1.BABY, THE  STARS SHINE BRIGHT
The Stars Shine Bright is one of Japan's oldest and most famous brands in  Lolita fashion style.
"(株式会社 ベイビー、ザ スターズ シャイン ブライト Kabushiki Kaisha Beibī, Za Sutāzu Shain Buraito)  is the name of a Japanese clothing boutique chain created in 1988 by Akinori Isobe and his wife.
The original fashion house is in Shibuya, Tokyo, Japan. Baby, The Stars Shine Bright specializes in Lolita fashion and, like Manifesteange Metamorphose temps de fille, their main focus is the subcategory Sweet Lolita. Baby, The Stars Shine Bright opened their first international retail store in Paris, France, and opened their first North American retail store in San Francisco, California, United States on August 15, 2009.
The New York City branch of Kinokuniya occasionally sold clothing from the label, including dresses, headdresses, shoes and socks, but only received shipments sparingly. As mentioned in Shimotsuma Monogatari, the label's name was taken from the title of the album Baby the Stars Shine Bright by English pop music group Everything But the Girl " ( source Wikipedia).
Facebook: http://www.facebook.com/bssbnyc
Twitter: http://www.twitter.com/bssbnyc

2. Innocent world
Innocent World has a wide array of clothing ranging from sweet Lolita to plain gothic styles and  gothic Lolita mixture. Most of their  clothes are designed by the classic Lolita sense with using a mixture of old aesthetics and styles from 18th Century French royalty and dignitaries.
Their Accessories also  include pendants, necklaces, chokers, bracelets, handbags, rings, and hairpins.
"Innocent World is a Japanese gothic Lolita clothing store and brand located in the Harajuku neighborhood of Shibuya-ku, Tokyo, Japan. The clothing, designed by Yum Hushiwara, stationed in Europe, is inspired mainly by classic clothing from the 18th and 19th century aristocracy of France and England." ( Source Vitrualjapan)
Their clothes make us feel like we just walk in a fairy tale anime. Fancy, Elegant and lovely .
Website :http://innocent-w.jp/
Facebook : https://www.facebook.com/innocentworld.japan/
3. Angelic pretty
Angelic Pretty is the name of a Japanese Lolita fashion company  which a sweet lolita brand,strongly influenced by the dream of little girls want to become princesses.
"Angelic Pretty sells an assortment of sweet lolita clothing: Accessories, coats, dresses, jumper skirts, blouses, skirts, headdresses, petticoats and bloomers, shoes, socks, bags and more.
As well as the brand's popularity in Japan, Angelic Pretty is one of the most well known Lolita brands worldwide
Angelic Pretty provides adorable clothing covered in lace, frills and ribbons like that of the fairytale princess you dreamed about as a little girl. We want girls to never lose sight of that dream. " ( Source Wikipedia )
Email : shopping@angelicpretty.com
Website : http://angelicpretty-onlineshop.com/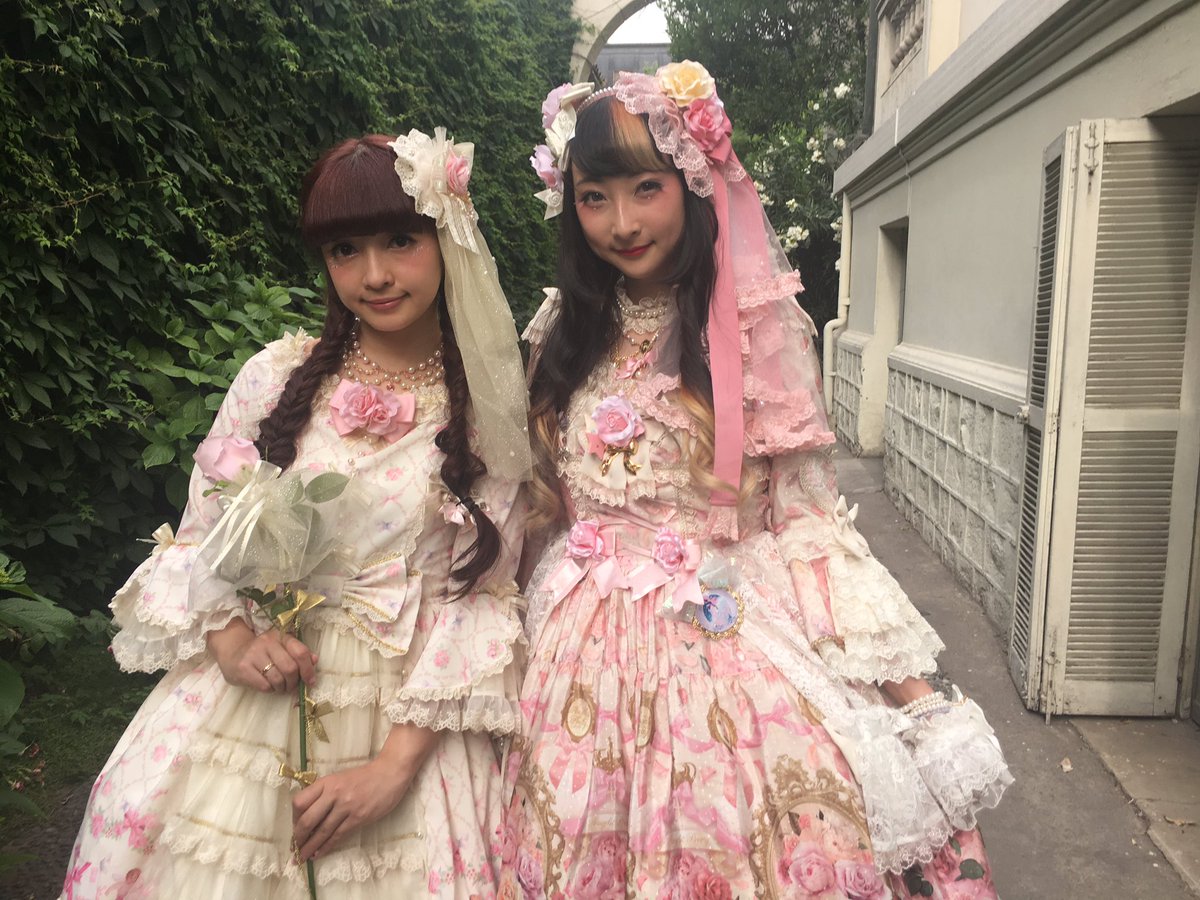 4.Jane Marple
"If only for a piece of clothing that is there , it was shining it can be like the happiness of the pieces …
We started Jane Marple in a very small atelieron the side of a park in April 1985,cherishing pleasure of imagination and enjoyment of creativity…
searching for a door to FANTASIA…"
( Source Janemarple.shop )
Email jm●janemarple-stmm.co.jp
Phone +81-(0)3-3468-0232
Insta : https://www.instagram.com/janemarple_official/
Twitter : https://twitter.com/JaneMarple_stmm
Website:  https://www.janemarple-stmm.co.jp/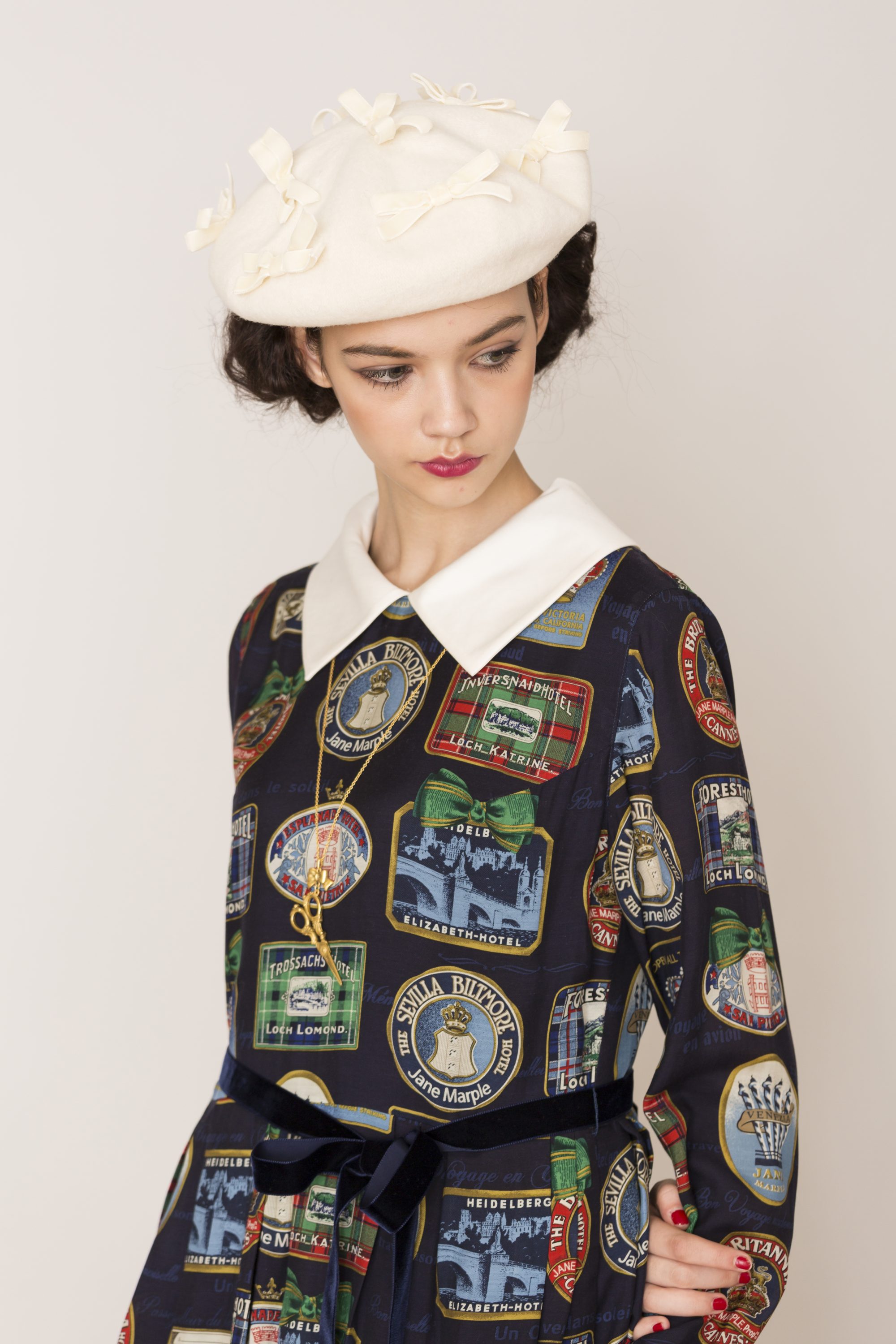 5. Marry Magdalene
Mary Magdalene is one of the three or four major classic brands
"Mary Magdalene is famous for its vintage and classic style Lolita clothing, it integrates dignity with sweet,  many senior and junior Lolita fashion lovers like this brand. " ( Source Mylolitadress)
6. Victorian Maiden
Victorian Maiden is one of the Classic Lolita style Japanese clothing brand . Victorian maiden has already been one of the most popular Lolita brands . Their styles  are elegant, generous and noble and mysterious .
TEL:06-6135-4355
Mail:info@victorianmaiden.com
Website : http://www.victorianmaiden.com/
Facebook : https://www.facebook.com/Victorianmaiden
7.Moi meme Moitie
"To fallen angels who hold the same fate
the darkness inside the deep water shined to the surface
The nature of a female and a male held the mystery of a blue image
To the people who live within a moment of eternity
Remove the wordly conception of male and female
Waking up to the memory of an eternal expression of the coexsistence of the soul
Now is the time to be resurrected awake
Release the boundaries of yourself
That is where the origin of Moi-meme-Moitie begins"
–Translation of the official Moi-meme-Moitie web page by Sarah
Moi meme Moitie , Elegant Gothic Lolita fashion label of Mana which which blends the innocence and cuteness with the darkness and mystery of Gothic fashion, and Elegant Gothic
Website : http://moi-meme-moitie.shop-pro.jp/
Twitter : https://twitter.com/_moimememoitie_
8. Millefleurs
Millefleurs is a   Classic and Sweet Lolita clothing Japanese brand. The word "millefleur" literally means "a thousand flowers" . You can find lace and frills to the highest extent.
Website : http://millefleurs-noirs.com/
Facebook : https://www.facebook.com/Millefleurs-695914607098241/
9. Excentrique
EXCENTRIQUE, an unique Lolita Japanese fashion brand. Their clothes style are dedicated to girls who love nostalgic and cute clothes.
Website : http://www.excentrique.biz/index.html
Blog : https://blog-excentrique.tumblr.com/about
Twitter : https://twitter.com/excentriqueLtd
10. Metamorphose :
"Metamorphose is an adorable brand of Lolita fashion made for everyone, best described as EGL or Elegant Gothic Lolita.
Almost everyone has the desire to "transform" one's self, be it into an angel, someone who is more elegant, or even back to the time they were a little girl. With this concept in mind, we created the Metamorphose brand. In order to assist you in your "transformation", while not being a slave to the current fashion, we continue to conceive cute EGL fashion
Our brands official name is "manifesteange metamorphose temps de fille". "Manifesteange" means the advent of an angel. "Metamorphose temps de fille" means the time of transformation into a little girl. We used French as a base to coin this phrase. Because we "invented" the name ourselves, we feel there are so many different nuances and connotations that can be read into it, and we invite you to create your own." ( Source : Metamorphose)
Website : https://www.metamorphose.gr.jp/company
Facebook  : https://www.facebook.com/metamorphose.temps.de.fille
Email : english-inquire@metamorphose.gr.jp