Katharine Asher
Katharine Asher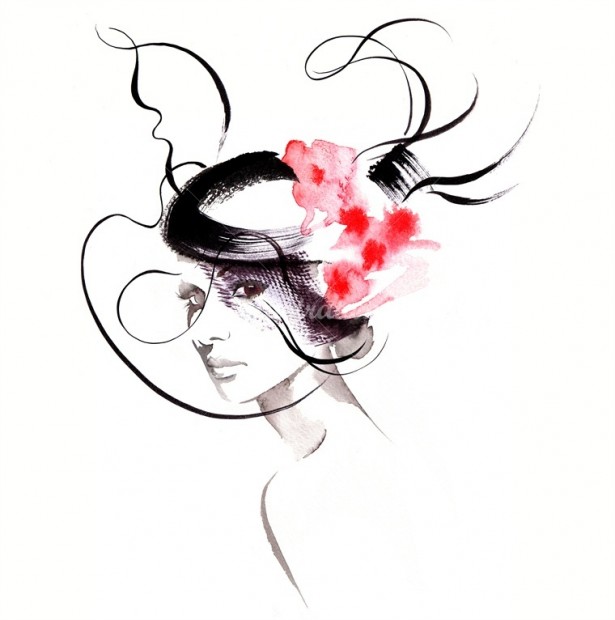 Having studied Illustration at Harrow College of Art, Katharine had been taking on commissions during her final term at university, enabling her to hit the ground running from the day she left.

In the years since, Katharine has never stopped working but also managed to acquire a BA Hons and an MA in Fine Art to add to her CV.
Katharine has a spontaneous and playful approach to a brief. She'll use whatever media is best suited to the job at hand and loves to explore the magic of working in the moment.
Much of Katharine's work relies on water based pigments and she often deploys a striking, graphical use of contrast in her compositions. Two of her favourite influences are Rene Gruau and Kathe Kollwitz, so it's no surprise that fashion and portraiture make up two of the strongest streams within her portfolio.
Client List
Harrods
Max Factor
Oil of Olay
Carrtier
Armani
Royal Mail
Marks & Spencer
Collision Films
The Guardian
The Independent
Style Magazine
ADDRESS : 23 Ohio Street Maplewood, NJ 07040 United States.
Phone : 1 973-763-1712
Style / Techniques:
Conceptual, Line, Line with Color, Concept Art, Vector


Subject / Specialties:
Humor, Fashion/Cosmetics, Lifestyle, Feminine

Website : http://www.illustrationweb.com/sg/artists/KatharineAsher/view
Interview : https://www.illustratoren.de/de/illustrator/Katharine-Asher/profile/3295
Her illustrations :
"She's got cherry lips, angel eyes
She knows exactly how to tantalize
She's out to get you danger by design
Cold-blooded vixen. She don't compromise
She's something mystical in colored lights
So far from typical but take my advice
Before you play with fire do think twice
And if you get burned don't be surprised"
"Sweet talkin' lady, love how you entice
Sugar, with just the right amount of spice
Charming, alluring everyone's desire
She's out to get you you can't run you can't hide"
"If you're looking for love
Know that love don't live here anymore
He left with my heart
They both walked through that door without me"
And more :
Vintage bridal dress
"Think like a queen
A queen is not afraid to fail
Failure is another steppingstone to greatness "
"If you obey all the rule
you will miss all the fun"
Why do we Arjutu like her ?
Her artworks are so beautiful, fashionable , fancy , colorful, creative.
What do you think ?